by Matthew Kagle
The number one best selling high tech science fiction novel in the Kindle store. An Amazon best seller for eight months straight.
Humanity began as primitive lungfishes, crawling out from the depths of the sea to escape predators. Humanity will end as sparkles of light, streaming across the empty voids of the universe searching for meaning.
Pinhole is about the time travelers who live between what we once were and might someday become.
Cassandra knows the future brings her doom but is helpless to stop it. Lionel executes murderers before they can kill but wonders who the real victims are. Dolores is ensnared in a cult that uses a machine to link their minds and bodies. Joseph strives to escape an eight-year loop he's been trapped in his whole life. Daphne searches for a murderer who kills by giving his victims cancer, but she may be the next target.
Moving through time and space, their lives are intertwined, unwittingly tethered together by the same technology they use to change the world.
---
---
by Marie F Crow
Critically Acclaimed Horror Author Marie F Crow, Now On Amazon Kindle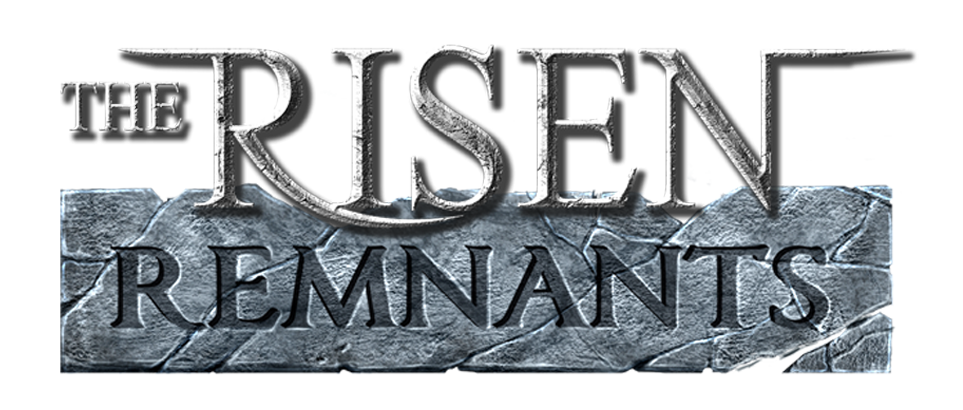 The Risen: Remnants is the third book in The Risen series by author Marie F Crow. This book is a complete story unto itself. Readers of Marie F Crow's previous series titles, The Risen: Dawning and The Risen: Margaret, will find a new cast of characters from the same region following the same timeline as The Risen: Dawning.
The cast of Remnants provides a compelling story as the reader is once again introduced to the Risen, and the dynamics of the choices people make when confronted with their own mortality in an apocalyptic world.
The main character, Beth Clark, is a single mother who, along with her daughter Genny, experience unimaginable horrors. This book is told from Beth Clark's point of view as she details the events as they unfold.
Synopsis:
Beth Clark lives of the edge of an abyss. Everyday is spent fighting for her survival and the survival of her teen daughter, Genny. Their lives have been shattered by a vaccine that was supposed to have been a modern miracle. A vaccine that is turning the living into monstrosities of their former selves.
Now, only remnants remain of their past lives. Mother and daughter will struggle to survive with what this new world holds for them as they discover the dawning of the Risen.
"Please Lord, don't let my daughter see me die today."
Elizabeth Clark
Download Your Copy Today FREE As A Member Of Amazon Prime, Or Purchase From The Kindle Store
---
---
by Mackey Chandler
Roger was medically discharged after his service in the Pan Arabic Protectorate, cutting off his chosen career path early. He is living in rural Sitra Falls, Oregon trying to deal with hyper-vigilance and ease back into civilian life.
When an unusual looking young woman enters his favorite breakfast place he befriends her. Little does he know he'll kill for her before lunch and start an adventure that will take him around the world and off planet.
When you have every sort of alphabet agency human and alien hunting for you survival is the hard part. But you might as well get rich too.
---
---
by Meka Soulstorm
Rachel Graham is pretty awesome, even if she doesn't realize it. A fiercely independent 19-year old violin virtuoso-slash-actress living on her own? Who could ask for a better life? Problem is, she's entangled on a quantum level with someone from another reality. Someone who claims that she's a figment of his imagination.

As if that wasn't enough, she gets caught up in a love triangle that could rip the universe in half when she meets Sarah Deagen, subspace courier extraordinaire!

Who is Rachel Graham? And who is Steven Stills? And how many lives are going to get screwed up finding out?
---
---
by KM Rockwood
Brooks' boss Jake has disappeared, leaving him and Miriam, the boss's wife, struggling to keep the business going until they can figure out what's happened. Miriam thinks he's mad at them and will be back. Meanwhile, Brooks has to deliver the robots that Jake has promised customers and handle any service problems. Friday, after business hours, he is summoned to the office of Dr. Watkins, their best customer, who is having a problem with one of his automated therapy robots.
The Automatic Therapist is a short story of 5900 words.
---
---
by Decimus Black
Look up at the sky, you'll see it's ugly face…
Elijah, a husband and a father, lives in a world where the trees are black and the grass is chewed on; a post apocalyptic horror. He doesn't believe in helping others, in fact, the only people he cares about is his family. The old world would have frowned upon such thinking; helping others was a sign of good breed. But things are different now. Elijah realized from a young age, that the world he was born in requires a selfish mindset. You take what you need and don't think twice about it. There's a good reason for it.
There is no food left. When the giants climbed out of the mountains, decades ago, they ate everything. There aren't any animals or crops left. The only way to get food, and the only way to survive, is to do something that people are used to now. Hunt giant droppings.
When food runs out (again), Elijah gives his newborn son, Xavier, and wife, Destiny, a kiss on the cheek and head up — away from underground. He knows the only place safe from giants is down below, but he also knows that giants only travel during nighttime. A whole day outside is enough time to hunt for food.
Elijah soon meets,
Dylan, the only man with a working police car and a badge on his hat (in a post apocalyptic world). Dylan believes that food should be shared, even if it is shit, and that if people just keep taking what they want — that humanity will go extinct. He drives his car around, the rusted-dented-thing, and acts like he's still sheriff.
Their beliefs in what is wrong and what is right, in a world where rubble is everywhere, clashes. They are forced to deal with it amid other much more sickening problems — the giants are changing their behavior. Post apocalyptic survival just became impossible.
If you enjoy fantasy and science fiction, go read a free sample above at the "Look Inside!"
---
---
by Tom Doolan
The life of a sky captain is often fraught with danger. But, when Captain Daglus' ship is attacked twice in the span of minutes, even he is put off by it. And now he finds himself running for his life, trusting to his would-be captor to help him survive the scourge that threatens them both.
---
---
by Al Vickers
Far, far in the future…
On some planets, there was a legend about the Golden String. There was also a gigantic network of quantum entangled stations all over the galaxy. It was a glorious time, and our heroes became Knights of the Golden String: so they were now immortal and could travel instantly throughout the entire universe.
The space and time adventure began with Eugene Kane, a painter, artist, and mercenary, who took part in the electronic brains war, and became the first Knight of the Golden Stringâ??many years after his first death.
This is the second edition of Province Five. The first one was published in English, Bulgarian, German, Russian, and Japanese.
The Golden String Trilogy:
Province Five
Masks of the Hidden
Battle for the String
---
---
by Anne Couch
It is a hundred years in the future and two women, both of them mothers but otherwise with diametrically opposite lives, become inextricably connected with each other in a way that could never have been predicted. One is a common prostitute and drug addict, streetwise and hardened, while the other is a reasonably well off homemaker who is decent and contented.
Meanwhile, a senior consultant neurosurgeon with a secret drink problem has perfected an operation that nobody has so far dared to attempt, that most would claim is not even possible, and he dreams of making his name by performing it successfully for the first time ever.
This is the story of how his unwitting subject fares as she comes to terms with the monumental changes that are forced upon her; the physical ones, and, more insidiously, the emotional ones.
It is a story of love, honesty, beauty, tragedy, rejection, pain, families, warmth, loneliness and despair.
Who is she? And where does she ultimately belong? Indeed, does she belong anywhere at all?
---
---
by Derek J. Goodman
Sometimes even Santa Claus needs something done that requires getting someone's hands dirty. Enter Jack Frost, the man who keeps Santa's world running from behind the scenes. Jack has never met a challenge, no matter how dirty, that he wasn't willing to do for his employer. But when a senseless act of violence takes place right under Jack's nose, he might be forced to go further than even he is willing.
---
---
by Mark Barlow
He had a new contract: Smoky Murano, a former small-time crook who had recently turned big time. He'd gone from doing dirty jobs for the bad boys of Saule to doing the truly horrible things for the big fish. Now those guys wanted him dead, almost everyone did except for the people that he was working for and those guys were unknown, like ghosts. The contract was with Dead Magna and the man that was pulling the strings for them, Resident Jack, whom Smoky used to do some things for. Last time they had worked together Smoky had taken thousands from Jack, practically right under his nose. Jack wanted the money back, along with Smoky's head.

Maurice Sovern was the man to deliver it.
This is a short story
---
---
by Bellakentuky
When a mild-mannered engineer named, Abner, finds himself alive in post-apocalyptic America, he has but one goal: to discover the fate of his fiancée, Priscilla. But, Abner faces insurmountable odds, and he must dig deep for the courage, and ingenuity, to survive long enough to find her. As Abner develops a plan, he picks up some help from a most unusual dog and a nefarious old man. Will the trio find Priscilla? Or will they die trying? Please note that this book is a short story.
---
---
by Isaac Goldone
The Last Escalation is an anti-war futuristic political satire.
---
The book creates a new, unreal reality in which the Selected Democratic Organization, headed by new president Alexander Monro, is pitted against the Free Islamic Forces under their new leader, Suleiman Aswad. The two quickly lead their respective nations to an apocalyptic military confrontation in the Fata Morgana Arabian desert in 2016. The plot centers on a bizarre, loony commando force sent behind enemy lines to rescue important Democrat prisoners.
---
---
by Mel Coben
Mel Coben wrote this auto-biographical science-fiction account of an accidental discovery that could affect the entire world. He leaves it up to the reader to decide whether it is fiction.
---
---
by Ð?алеÑ?ий ЦÑ?Ñ?кан
ЧÑ?о делаÑ?Ñ? жиÑ?елÑ? далекой планеÑ?Ñ?, если он заÑ?оÑ?ел доказаÑ?Ñ? великÑ?Ñ? Ñ?еоÑ?емÑ? ФеÑ?ма? Ð?еÑ?еÑ?Ñ? на землÑ?. Там он побÑ?ваеÑ? в милиÑ?ии, в псиÑ?Ñ?Ñ?ке, познакомиÑ?ся с инÑ?еÑ?еснÑ?ми лÑ?дÑ?ми и докажеÑ? эÑ?Ñ? Ñ?еÑ?Ñ?овÑ? Ñ?еоÑ?емÑ?!
---
---
Got a new Kindle or know someone who has? Check out the ultimate guide to finding free books for your Kindle. Also available in the UK.